"ZHAYVORONOK"
This is a unique, modern and comfortable recreation complex, which has the only indoor thermal pool in Ukraine.
Health complex "Zhayvoronok" is a great place to relax in Transcarpathia. Here you can immerse yourself in the multinational color, which is famous for the Transcarpathian region, and gain vivid impressions.
The complex was founded in 2003, so it will be a good alternative to the old resorts – modern design guarantees you a comfortable living conditions. Fresh air, picturesque landscapes and a variety of treatments provide effective recovery of our guests.
"Zhayvoronok" is located in Beregovo, 112, Shevchenko St. (GPS coordinates: 48 ° 12'46.39 "N, 22 ° 39'28.62" E). Having appeared far away in the mountains, the complex takes an advantageous location between nature and civilization – You can always walk around the outskirts, forgetting about worries, or visit the city if necessary.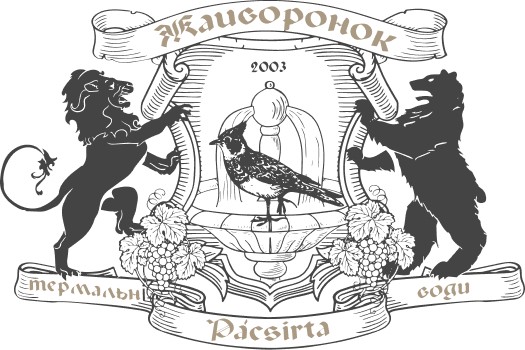 We have been comforting our guests for over 20 years
We offer useful and interesting pastimes for young people, couples, the elderly. Unique medical procedures help strengthen the immune system, get rid of diseases, and guarantee a great mood. Our complex has everything you need for a good rest.
On the territory of the health complex there is a hotel with comfortable modern rooms of "standard", "junior" and "luxury" class. The chain of restaurants and cafes offers a wide selection of European, Ukrainian and Hungarian cuisine for every taste.
Entertainment services at the Zhayvoronok health resort include visits to thermal pools, a Roman bath and wood-fired bath, a salt room. In our complex you can visit a variety of spa and beauty treatments aimed at improving the nervous system and appearance.
Thermal waters of the pools of the health complex "Zhayvoronok" are known throughout Ukraine for their healing properties, because they contain a variety of minerals and trace elements. We offer you a holiday that combines recovery and complete relaxation. We are waiting for you at any time. We are ready to show Transcarpathia and Ukraine from an unknown side!