Wine cellar
During your stay in the health complex "Zhayvoronok" you will have a unique opportunity to visit the famous wine cellar carved into the rock.
View the wine list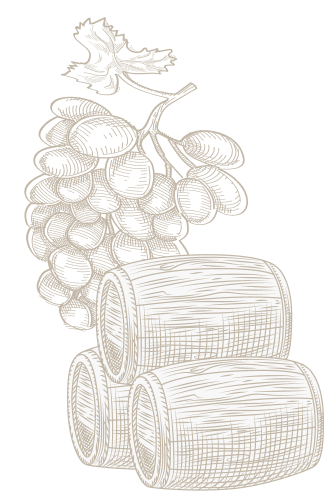 Cool wines
inside the rock
A trip to the wine cellar will be a pleasant tasting of drinks with excellent aging. After all, BEREHIV winemaking has its roots in the distant past. The cellar itself was created in the XVI century, and we still follow the tradition of making Transcarpathian wine, which you can see for yourself.
Visitors are offered a wide selection of drinks – aged wines in barrels will help to immerse in the days of powerful kings and famous hetmans, and young wine will appreciate modern winemaking. Beregovo winemakers use unique techniques, which gives them the opportunity to create unique drinks that you will not find anywhere else.
Connoisseurs of real noble drinks will have the opportunity to get acquainted with rare Transcarpathian wines, delicious tinctures with rich taste.
Work schedule: 10:00 – 22:00
IMPORTANT: Anyone can visit the wine cellar – it is not necessary to stay in the hotel. Come to us to get acquainted with the winemaking traditions of Transcarpathia!
Thanks to the convenient location of the cellar in the rock, you can always count on a cool wine, because there, under natural conditions, the required temperature of 12-13 ° C is maintained at all times.