Pizzeria
We invite you to visit the pizzeria "Zhayvoronok", which is located between the restaurant and the A / B building, near the hotel reception. The main advantages of our pizzeria – democratic prices, delicious pizza, good service and a cozy atmosphere.
View menu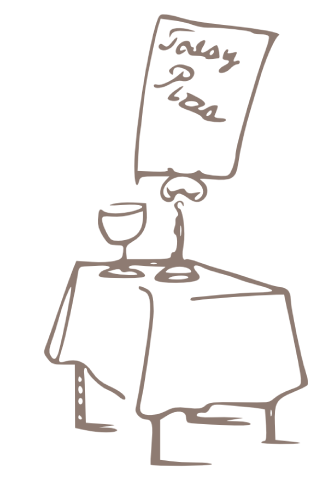 Atmosphere of coziness and comfort
We offer you to visit the cozy pizzeria "Zhayvoronok" and try the very delicious pizza, prepared according to real Italian recipes.
The pizzeria menu has a variety of pizzas that will satisfy all tastes. These are the branded pizza "Zhayvoronok", Italian, Hawaiian, and Greek pizza. Choosing a pizzeria "Zhayvoronok", you can always count on a wide range, first-class service, professional assistance in choosing and regular updates of interesting offers. We have prepared various pizza toppings for our guests. If you wish, you can enjoy a cup of hot tea, coffee, a glass of sparkling wine or beer. We offer soft drinks, branded wines, draft and bottled beer.
In our pizzeria you can eat delicious food and feel the cozy atmosphere.
We look forward to seeing you!
Work schedule: 10:00 – 22:00
We strive to make your vacation as cozy and enjoyable as possible!