Suite room in hotel Zhayvoronok
Cozy double room with a double bed or twin beds (double and single), a separate bathroom with bath or shower and a comfortable shared living room. Rooms also have a sofa. There is a room with a bunk bed.

Number of guests:
Area square meters. m
Double bed or double bed + single
reserve

DOUBLE BEDS
AIR CONDITIONING
CABLE TV AND FREE WI-FI
TOWELS FOR SWIMMING POOL AND BATHROOM

*The towel exchange point is open daily
from 8:00 a.m. to 10:00 a.m., which allows our guests to
change pool towels.

*Change of towels in the bathroom
is carried out during express cleaning
at least once every three days
SLIDING WARDROBE
SAFE FOR VALUABLE ITEMS
PARQUET COATINGS
BATHROBES

*Bathrobes are issued once
upon check-in
for the entire period of stay

*Bathrobes are issued
at the Hotel reception
SOFA
MINI-BAR REFRIGERATOR
SHOWER
BATHROOM, HAIR DRYER

*For the comfort of our Guests,
the hotel rooms have
bathrooms with everything necessary

*All rooms have a hairdryer
and detergents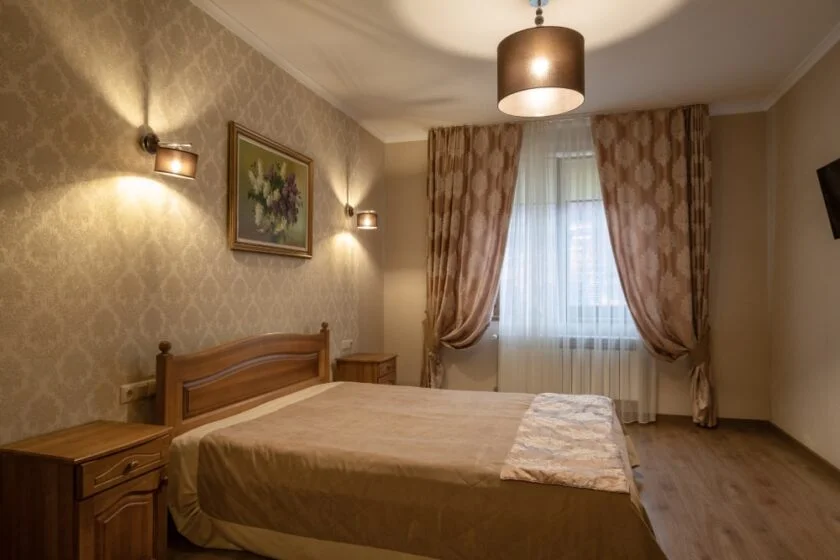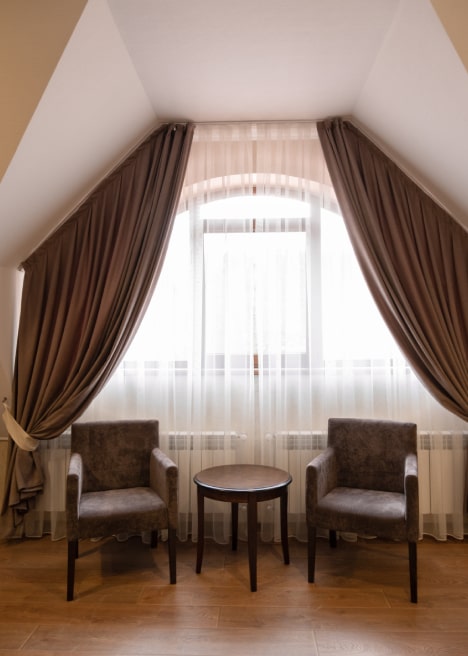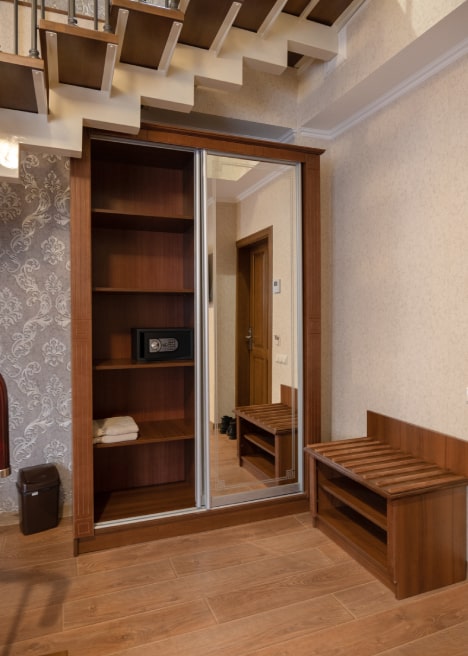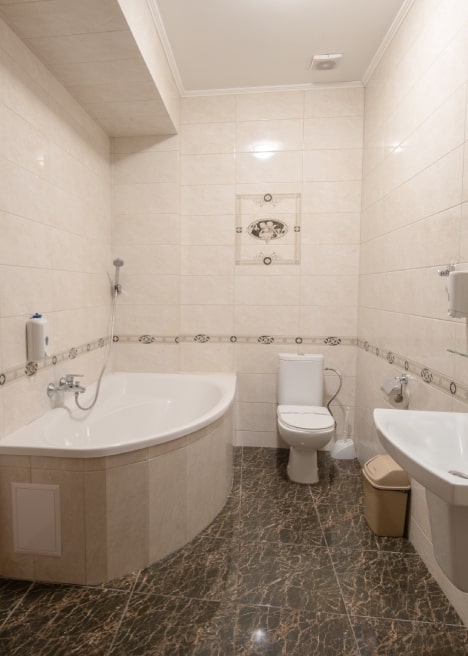 ADDITIONAL INFORMATION ABOUT SUITE ROOMS
Number of beds and type of bed:
Two-room two-seater with twin bed: 105A, 205A, 203В,205B,301В,303В, 101C, 103C, 104C, 105C, 103D, 205D, 104D, 206D, 201Е
Two-room three-seater with one double and one single bed: 108C, 109C, 110C
Особливості номерів
Suite room with a child's bed: 104D, 206D
Balcony facing the pool: 101C, 103C, 104C, 105C
What you need to know?
Breakfast
The price of accommodation includes a hearty breakfast that will give you the necessary energy for the whole day.
7:30 – 11:00 Breakfast time in the cafe-bistro
Check-in / Check out
15:00 Check-in
12:00 Check out
Accommodation in the Hotel is without animals – pets on the premises are not welcome. Fine for the loss of the key is 200 UAH.
Rules of residence
Parking
Free and paid parking with 24-hour security and video surveillance is available to the guests of the Zhayvoronok Health Complex. Paid parking with 24-hour security and video surveillance
80 UAH / night (number of places is limited)
Additional Services
Extra bed in suite room, junior suite is paid depending on age: children under 5 years (without providing a separate bed) – free
Extra folding bed in standard rooms:

600 UAH / night (includes accommodation, breakfast)

Extra bed (sofa) in suite rooms, junior suites:

650 UAH / night (includes accommodation, breakfast)

The price includes use of the pool at the "All day" rate, breakfast
#Time to book
WE ARE WAITING FOR YOU!
You can book a room right now by filling out the form or by calling us. The Hotel's call center works 24/7:
+38 093 24 0000 7
Popular questions
How can I pay?
You can pay for the services of the complex in cash, by bank transfer or by card on the spot.
What if I arrive later than the check-in time?
You have the right to settle around the clock.
What if I need to check out later than 12:00?
Check-out is mandatory until 12:00, but we are ready to review the time under certain conditions, if possible.
Is it possible to accommodate more people than per room?
Possible, but there are restrictions on the type of room
What documents are required for check-in?
A passport is required for check-in or any identity document
Other accommodation options